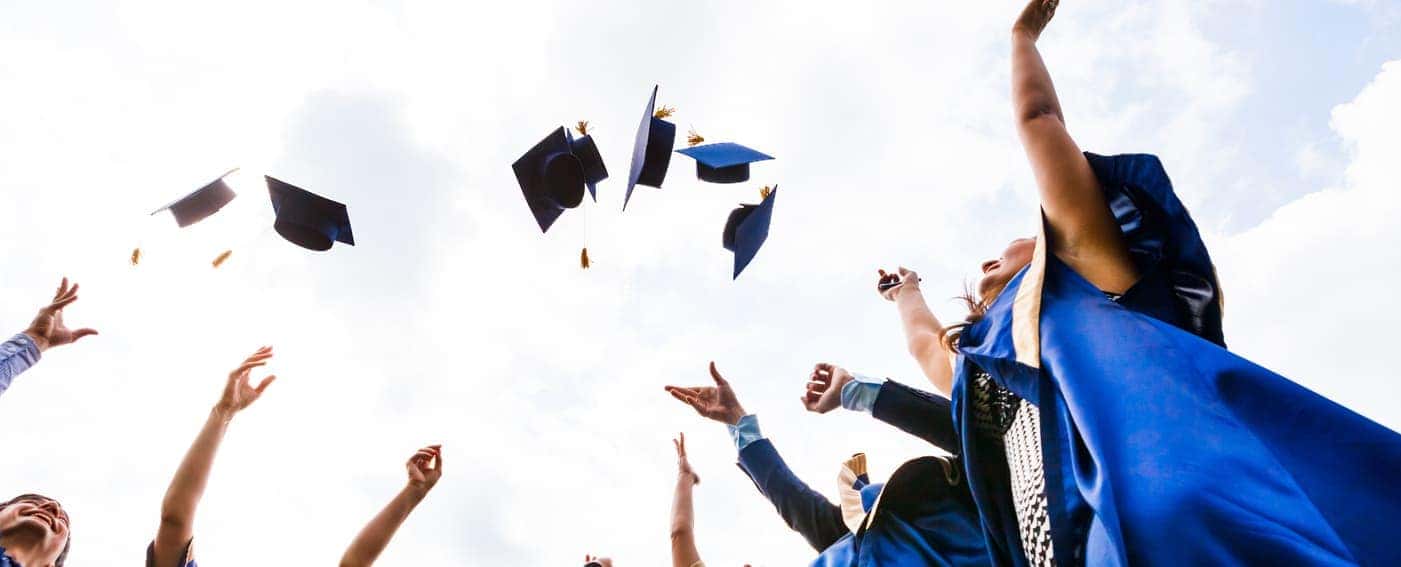 Whether you're getting ready to fill out college applications or just beginning the college search, the team at Jordan Toyota has compiled a list of South Bend colleges. We're proud to be your go-to destination for your automotive needs, as well as your local guide to the Mishawaka area.
University of Notre Dame
At the University of Notre Dame, their motto is educating the mind, body, and spirit. They "empower brilliant, energetic thinkers who are motivated to change the world." The prestigious – and one of the top 20 national research institutions – the University of Notre Dame is excellent for prospective students looking for a path to find their purpose, which starts as "a journey of self-discovery." When you attend this university, you'll be challenged to explore your passion, work on your talents, and build a life that's lived with purpose.
Address: 221 Hesburgh Library, Notre Dame, IN 46556
Indiana University South Bend
If you're looking for one of the top South Bend colleges, you may want to check out Indiana University South Bend. With 100 degree programs and more than 5,000 students, this is an excellent opportunity for students to receive an outstanding education while making life-long friends and incredible memories.
Address: 1700 E Mishawaka Avenue, South Bend, IN 46615
Holy Cross College
If you're looking for a Catholic college, Holy Cross College is a Catholic, residential, co-ed, four-year college that offers a liberal arts curriculum. Currently, 12 foreign countries represent the student body, 58 students take part in Mission Team, and they have won three championships in Bookstore Basketball. If you want to attend a highly-respected and well-reviewed Catholic institute, plan a trip down to Holy Cross College!
Address: 54515 IN-933, Notre Dame, IN 46556
Saint Mary's College
Ranked among the top 100 National Liberal Arts Colleges for 2019 is Saint Mary's College. This institution features "diverse women who share a common spirit and an eagerness to grow, learn, and shape the world. We develop strong thinkers and leaders who take action." Saint Mary's College offers six nationally accredited programs in art, chemistry, and physics, education, music, nursing, and social work. Those who excel in science and math often get into their first-choice medical programs and well-known graduate schools. These well-known schools include Boston College, University of Michigan, Johns Hopkins University, and Carnegie-Mellon.
Address: Le Mans Hall, 149, St Mary S College, Notre Dame, IN 46556
Bethel University
Bethel University has been the top choice for Christian higher education since 1871. When you visit this South Bend college on a tour, it won't be long before you see why. When you attend Bethel University, you will study what you love alongside nationally recognized faculty members, practice what you learn through real-life experiences, live what you believe by thinking critically about your convictions, and remain rooted in your beliefs while rising to meet the tough challenges the world throws at you.
Visit Jordan Toyota Today!
Whether you're looking for the best South Bend colleges, best restaurants in Niles, good food in Mishawaka, you want to know why your car is overheating, or you're in the market for an affordable used Toyota, we're here to help! Give us a call today!
More from Jordan Toyota
There's no limit to what you can do with a Toyota, and this fact was on full view at the 2020 Chicago Auto Show. New trim levels and new available packages loomed large at this year's event, but if you've been paying attention to the Toyota brand's premium and off-road focused lineups, then you…

When shoppers visit Jordan Toyota near Niles to explore the new Toyota Tacoma, they often ask, "How much can a Toyota Tacoma tow?" After seeing many in-action photos of the 2020 Toyota Tacoma, we're not surprised. Visit Jordan Toyota, and we will go over everything that you can expect with your new vehicle, as well as the…

Nothing has the towing power of a full-size pickup truck quite like the new Tundra. And the 2020 Toyota Tundra means business. What is the towing capacity of a Toyota Tundra? Its maximum towing capacity is a whopping 10,200 pounds when properly equipped. Just think of how much work gear you can tow to Granger,…