Rebate, Sales, Events.
Every month rebates change on new vehicles. As you see ads for deals, sales and events, keep this in mind. Ask what rebate you qualify for!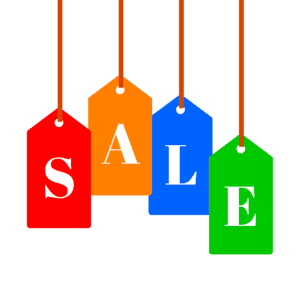 Manufacturers release new rebates each month. A rebate change can be during the month or change at the end of every month. You get any rebate that you qualify for, but what does that mean? Manufacturers (Like Ford or Toyota.) use the region or zip code of your home address.  Even if you see rebates that are advertised online as lower in a different state, you only get rebates from the zip code of your most recent home address.
What about when you see rebates for "college grad", "military", "trade assistance" and "competitive models"? You have to fit the requirements of the rebate. Usually college graduate rebates have a time of graduation that they require. Military rebates usually have a requirement too and asks for proof such as a military ID or proof of service.
"Trade assistance" may have a year, make or model requirement and requires proof of ownership. "Competitive models" are based on vehicles within your household. These rebates also have certain makes, models and years required. You will need a copy of the title, something that actually proves ownership. If it was a leased vehicle you may even need a copy of your contract. (Usually you don't hold the title when leasing.)
I am going to stress this, ask for rebate information. If you buy with cash or If you loan or lease your vehicles, rebates are not made equal. Even how you decide to pay for the vehicle changes the rebates. Ask for the specifics and make sure to get the information upfront to save you time! You can ask us too!