Premium Pre-Owned Selection for our Mishawaka, Indiana Customers
Serving customers from Mishawaka, South Bend, Osceola and all of the surrounding areas, the used car department at Jordan Toyota has earned a reputation for providing an exceptional experience when it comes to assisting our customers when it's time for them to find a quality used vehicle. Our impressive inventory of high-quality used vehicles includes a variety of different makes, such as Chevrolet, Ford, Honda, Hyundai, Jeep, Kia, Lexus, Mercedes-Benz, Nissan and many more, and there's also a great selection of used Toyota models available. Each used vehicle we make available to our Indiana customers has been inspected by the factory-trained technicians in our service department in order to ensure that all of them are road-ready and are reliable.
We understand that not everyone is able to afford a brand new vehicle, so we make sure to keep a full inventory of quality used vehicles on hand for our customers in Mishawaka and all of the surrounding communities to explore and select from. Our used car inventory includes a wide variety of vehicles that comes in a multitude of shapes and sizes, allowing our Indiana customers to search for and find the one that is best suited to meet all of their transportation needs. The friendly and knowledgeable sales professionals you'll find at the Jordan Toyota used car department pride themselves on taking the time to learn exactly what you're looking for in your next vehicle, and then helping find the used car, truck, SUV or van that is a perfect fit for you, and available at a price that you'll be able to afford. We also offer regularly updated specials on select used vehicles, so you might be able to find the exact vehicle you're wanting at an incredibly low price!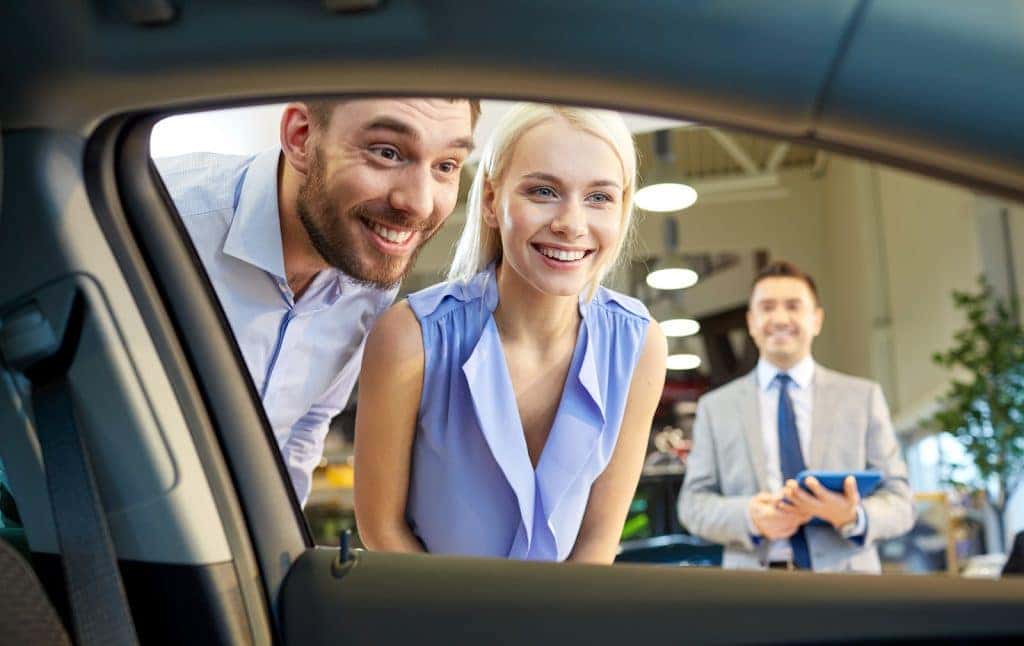 Incredible Certified Selection
Along with our impressive pre-owned vehicle inventory, we also offer a great selection of Toyota Certified Used Vehicles (TCUV). The next best thing to purchasing a brand new Toyota is a Certified Used one, and you'll find a great selection available at Jordan Toyota. The better a product is made is in direct relation to how long that product will last, which makes getting a high-quality, low mileage Toyota at a great price a smart choice for our Indiana used vehicle customers. Toyota's timeless commitment to quality, innovation and durability is the foundation upon which the Toyota Certified Used Vehicles (TCUV) program was launched in 1996, and with each passing year the TCUV program has gained momentum, now totaling over three million sales and counting!
When it comes to the Certified Used Vehicles at Jordan Toyota, our certification process keeps you in mind every step of the way. The TCUV standards apply from the time we acquire these vehicles, all the way through to the final sale. Each candidate for certification must be a current model year vehicle, up to and including six year old models, with 85,000 miles or less on the odometer. Prior to the rigorous 160-point inspection every certified Toyota vehicle must go through, a CARFAX vehicle history report is reviewed to ensure that only the best of the best vehicles are able to receive the Toyota Certified Seal of approval.
At Jordan Toyota, we are committed to putting only the highest quality certified vehicles on the Indiana roads. Each certified used vehicle is subjected to an intensive 160-point Quality Assurance Inspection that includes mechanical, detailing and appearance standards. This inspection requires that the factory-trained technicians in our service department complete any necessary repairs or reconditioning before we're able to call the vehicle certified. Our goal is to ensure that every Toyota Certified Used Vehicle has that like-new look and feel that you would expect to find in our certified used vehicle. Peace of mind comes standard when you choose to purchase a Certified Used Vehicle from Jordan Toyota, and that's something all of our Indiana customers can appreciate.
Pre-Owned Financing Available for All
Jordan Toyota has experienced and knowledgeable finance experts that will work hard to get you approved for the pre-owned or Toyota Certified Used vehicle that you're wanting to purchase. Credit Assistance Programs are available to all of our customers regardless of what their credit history happens to look like. We know that not everyone has perfect credit, and we don't think that should disqualify you from obtaining a high-quality pre-owned vehicle that can meet all of your specific needs. Visit Jordan Toyota to browse our full collection pre-owned and Toyota Certified Used Vehicles, then let the experienced financing experts in our finance department take care of the rest.