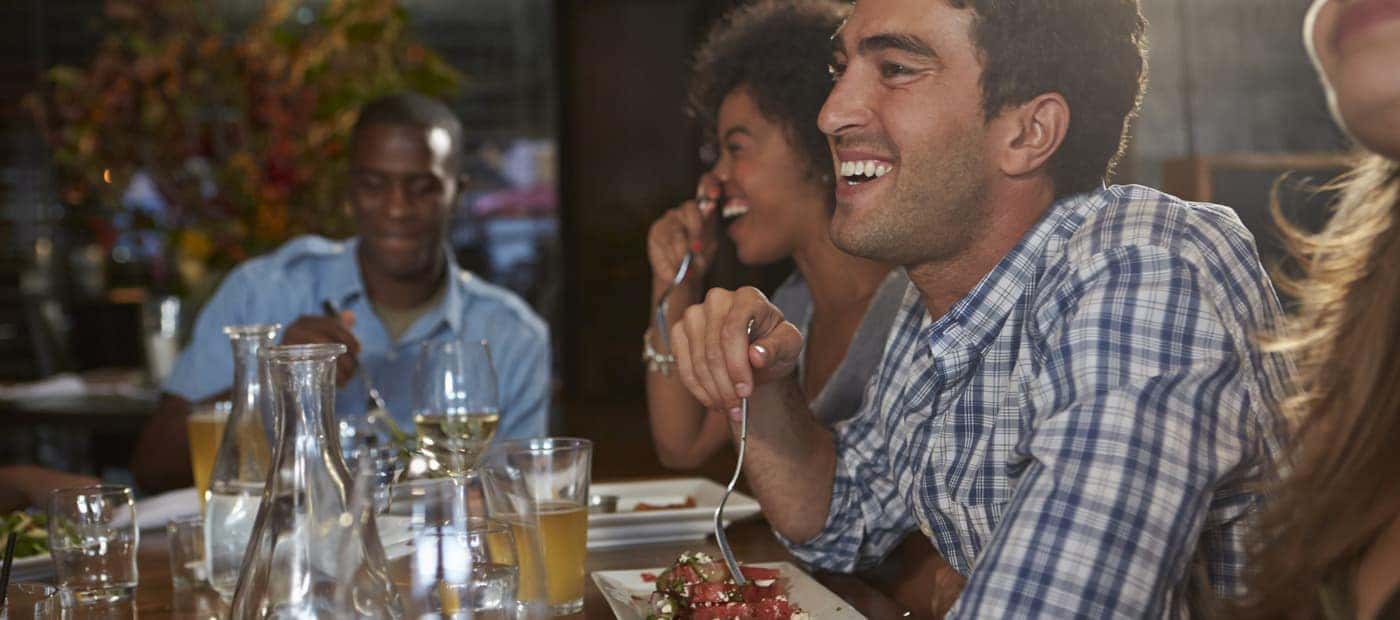 Do you know what we love about this area? It's all of the great places to eat in Niles. There are so many great restaurants near Niles, MI, and the Niles pizza places are delicious. Maybe you're not familiar with the numerous quality eating establishments there. Don't worry. We've got you covered. The folks at Jordan Toyota of Mishawaka have compiled a list below of some of our favorite restaurants in Niles. Check them out. You'll see why even diners from as far away as Osceola think a trip to Niles is worth the drive.
---
Nuggett Downtown Grill
This cozy little downtown pub is one of the must-try restaurants in Niles, MI. Offering incredible burgers, delicious seafood like calamari and clams, and yummy appetizers like beer-battered mushrooms,Nugget Downtown Grill has something for everyone. They even have an extensive vegan menu, featuring a fantastic black bean burger.
Address: 202 E Main St, Niles, MI 49120
Phone: (269) 684-8788
Pizza Transit
Pizza Transit offers all your favorites, but stands out amid Niles pizza places because of the multiple unique items on its menu, like the Gyro Pizza and the Pickle Pizza. It also serves unique seasonal items like their Apple Cider Float. And the cheesy breadsticks with alfredo sauce are incredible. This is certainly one of our favorite places to eat in Niles.
Address: 215 E Main St, Niles, MI 49120
Phone: (269) 684-6600
Jim's Smokin' Café
This is definitely one of the best barbecue restaurants near Niles, Mi, or anywhere else.Jim's Smokin' Café offers all of the classics: ribs, brisket, pulled pork sliders, you name it. But they also have items like authentic New York pastrami sandwiches, gelato, and craft soda.
Address: 220 E Main St, Niles, MI 49120
Phone: (269) 449-8144
Front Street Pizza Pub
Front Street Pizza Pub is one of the best late-night spots in Niles. Pizza, subs, wings, live music – what's not to love about this place? They even have fast beer and wine tasting events from time-to-time. No wonder folks drive in from South Bend to eat here.
Address: 510 N. Front St, Niles, MI 49120
Phone: (269) 687-4992
Hob Nob Bistro
This list of top restaurants in Niles, MI, wouldn't be complete without one of our favorite breakfast spots!The Hob Nob Bistro serves generous portions of your breakfast favorites, like biscuits and gravy, chocolate chip pancakes, Belgian waffles, Eggs Benedict, and so much more. Lunch and dinner are served, too.
Address: 1109 S 11th St, Niles, MI 49120
Phone: (269) 684-7400
Visit Jordan Toyota Today!
After you've tried one of the quality places to eat in Niles, drive over to Mishawaka and check out ournew vehicle specials. In the market for a used car? We've got that covered, too, with ourpre-owned vehicle specials. You can evenapply for financing online. We're conveniently located near Granger, so drop by orcontact us today!