How Your Trade-In Value is Determined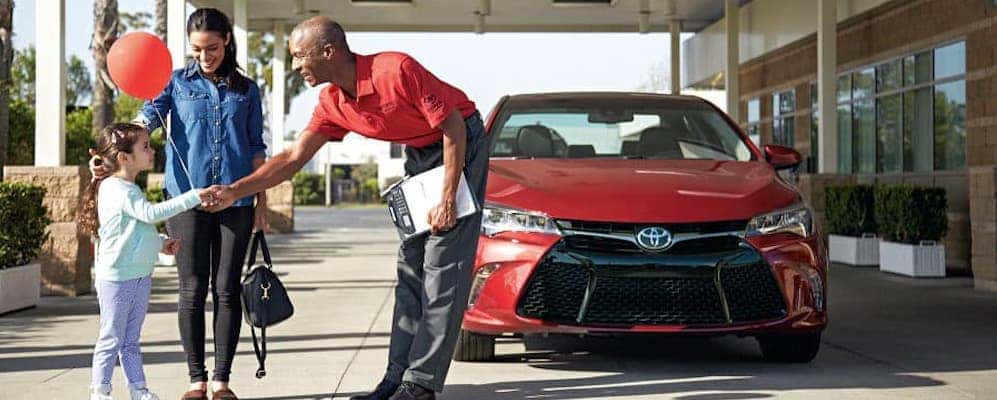 South Bend drivers looking to trade-in their vehicle towards the purchase of a new Toyota may be wondering exactly how their trade-in value is determined. There are several factors that dealerships will use to appraise your vehicle, but there are several things you can do yourself to get a better idea of what a fair price might be. Read on to learn more about what goes into this process, and what you can do to prepare your car and yourself, before coming by Jordan Toyota to look for that new ride.
The Evaluation Process
Dealerships will evaluate your vehicle in a number of different ways to determine it's value. No factor is more important than the other, so it's important to understand how vehicle upkeep can impact the trade-in value. Here's a look at some key factors that dealerships will focus on when evaluating your vehicle:
General Upkeep and Overall Mileage: The amount of proper upkeep on your vehicle is a massive impact on the value of your vehicle. Should you ignore issues and problems, mechanical or otherwise, your value will decrease. Major accidents that effect overall vehicle health will sharply hit the value of your vehicle. If your vehicle has upwards up 85,000 miles on it, you can also expect your value to drop.
Customization and Option Selections: When you buy your car, or during ownership, keep in mind how you have personalized and customized it. It is much easier to sell a vehicle that has genuine OEM parts, easy to use features, and standard color options. Decking your car out to your liking won't always translate to general want in the market.
Interior Care: This is a no brainer, but interior vehicle care and upkeep is extremely important. Anything from eating, drinking, smoking, or having pets in your vehicle can cause damage to your upholstery or leave stains. Good cleanliness practice is key to keeping to value of your vehicle up.
Exterior Care: Just like the inside of your vehicle, the outside should be well maintained. Remember your vehicle is graded on a scale of sorts. Dents, dings, and scratches can affect the rating and depreciate the value. Make efforts to restore the exterior as well as you can. Practicing proper tire care may also help your value.
The Market: A major impact on the value of your car is how the market is doing. It's hard to control this aspect, but understanding what is selling and what your market wants is important.
How to Prep Your Car for a Trade-In
Wash your car, inside and out, to make it as presentable as possible
Keep or prepare a record of the vehicle's maintenance record
Have a professional detailing service care for the inside and outside of your vehicle
Make any repairs or part replacements that are necessary
Trade-In For Your Next Vehicle at Jordan Toyota!
If you're ready to make the move, use our handy trade-in evaluation tool to get a good idea of what your vehicle is worth and use that to determine your payment on your next vehicle. Make sure to check out our rotating selection of Featured New Vehicles to further sweeten the deal. If you have any questions, stop by our dealership near Granger or simply contact us today!
More From Jordan Toyota
There's no limit to what you can do with a Toyota, and this fact was on full view at the 2020 Chicago Auto Show. New trim levels and new available packages loomed large at this year's event, but if you've been paying attention to the Toyota brand's premium and off-road focused lineups, then you…

When shoppers visit Jordan Toyota near Niles to explore the new Toyota Tacoma, they often ask, "How much can a Toyota Tacoma tow?" After seeing many in-action photos of the 2020 Toyota Tacoma, we're not surprised. Visit Jordan Toyota, and we will go over everything that you can expect with your new vehicle, as well as the…

Nothing has the towing power of a full-size pickup truck quite like the new Tundra. And the 2020 Toyota Tundra means business. What is the towing capacity of a Toyota Tundra? Its maximum towing capacity is a whopping 10,200 pounds when properly equipped. Just think of how much work gear you can tow to Granger,…