Great Places to Take the Family Around Mishawaka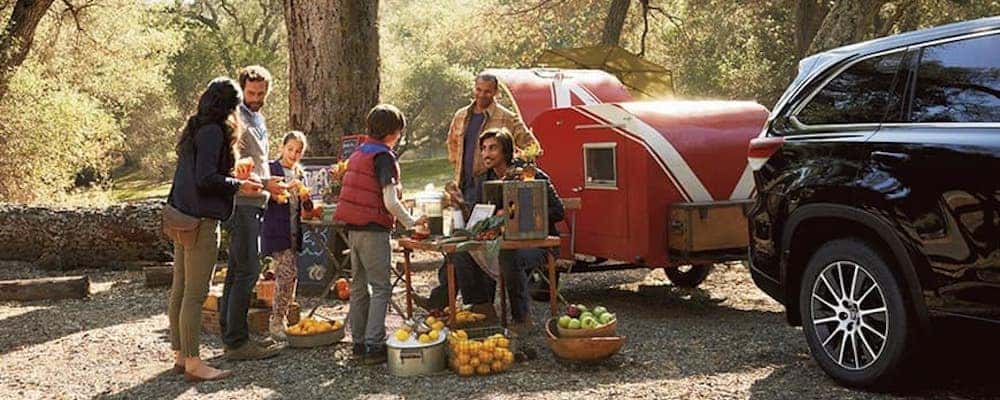 There are plenty of great things to do around the Mishawaka and South Bend areas, including some delicious restaurants and pizza places. If you're looking for a fun family outing like finding the best pumpkin patch, there is no shortage of ideas and places to visit. The folks at Jordan Toyota have compiled a short list of just a few of the many spots to take the family for a fun night or weekend getaway. So, pack the family into that new Toyota, like the RAV4 or Highlander, and head out for some family time!
Central Park
Conveniently located near the St. Joseph River, the Mishawaka Central Park is a great place for the whole family to go. You'll have access to a giant playground area, tennis and basketball courts, grills and picnic tables, and you can also rent out pavilions for larger family gatherings. Given the proximity to St. Joseph River, you can also fish or watch the fish travel upstream on the fish ladder. The Riverwalk that goes down the St. Joseph River is also accessible via the park, so you can finish your day at Central Park with a bit of sightseeing down this beautiful, scenic riverwalk.
Potawatomi Zoo
When you're planning out a family trip, there's noting quite like a good old trip to the zoo. The Potawatomi Zoo, located in South Bend, is the oldest zoo in Indiana and hosts over 400 animals. The zoo features tons of weekly and monthly events, educational programs, hosting sites for birthday parties or otherwise, and even the opportunity to spend the night at the zoo! If you're looking to get the family outside for a fun and educational day, the Potawatomi Zoo is a great choice. With so many animals to see, and so much to discover, you won't be longing for more excitement during your day.
Sky Zone Trampoline Park
If you want something truly out of the ordinary that your family will certainly remember, the Sky Zone Trampoline Park is the place for you. With featured programs and loads of fun to be had, you will always be having fun here. Climb the pesky skyladder, practice your agility through the parkour blox, play a crazy game of dodgeball, leap high into the air and softly land in the foam pit, or go wild in the wall-to-wall trampoline area. If you want something active and different, you'll find all that and more at the Sky Zone Trampoline Park.
Morris Performing Arts Center
Fancy taking in some performance art? The Morris Performing Arts Center, located in South Bend, always has something fun and exciting on the bill. Whether you're looking for a concert, an orchestral performance, or a broadway performance, you'll find that here. With a crowded schedule of events throughout the entire year, it's easy to find something for you and your whole family to enjoy. Browse their schedule of upcoming shows/concerts/performances and find that perfect event for you and your family to experience. Try something different for your next family outing, and take in a one-of-a-kind show!
Strikes & Spares Entertainment Center
Packaging all the entertainment you could possibly want all under one roof, the Strikes & Spares Entertainment Center is capable of providing hours and hours of endless fun. Whether you're hosting a birthday party or just trying to have a fun filled family afternoon, you can partake in a large number of activities the whole family can enjoy. You can bowl, mini-golf, play in the arcade, go-kart, ride some bumper cars, and there is even a dedicated play area for any toddlers in your family. Your kids certainly won't be asking for anything else once their here, and we don't think you will be either!
Jordan Toyota is Your Mishawaka Area Guide!
The team at Jordan Toyota is dedicated to more than just providing you with a great selection of vehicles. We are always working to connect with our communities and be a resource for those in our area. Whether you're from Granger or Niles, there's always something to do around town! If you have any questions, please feel free to contact us.
More From Jordan Toyota
There's no limit to what you can do with a Toyota, and this fact was on full view at the 2020 Chicago Auto Show. New trim levels and new available packages loomed large at this year's event, but if you've been paying attention to the Toyota brand's premium and off-road focused lineups, then you…

When shoppers visit Jordan Toyota near Niles to explore the new Toyota Tacoma, they often ask, "How much can a Toyota Tacoma tow?" After seeing many in-action photos of the 2020 Toyota Tacoma, we're not surprised. Visit Jordan Toyota, and we will go over everything that you can expect with your new vehicle, as well as the…

Nothing has the towing power of a full-size pickup truck quite like the new Tundra. And the 2020 Toyota Tundra means business. What is the towing capacity of a Toyota Tundra? Its maximum towing capacity is a whopping 10,200 pounds when properly equipped. Just think of how much work gear you can tow to Granger,…