How to Buy a Car in Another State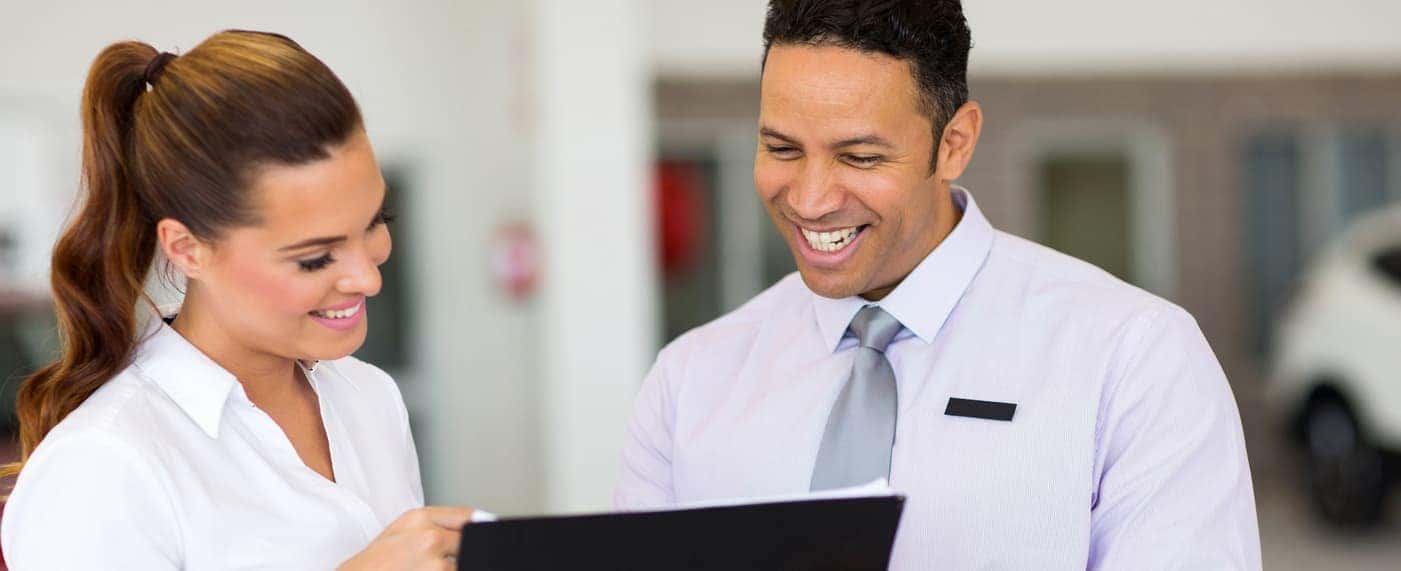 When you live near a state line, it's not unusual to find great deals on cars and trucks in the other state. If you live in Michigan and are wondering, "Can I buy a car out of state?" the answer is yes! Here's what you need to know about buying a car out of state at Jordan Toyota.
---
Buying a Car Out of State: Taxes and Fees
If you make the trip from Michigan to the Granger area to purchase a car, here's exactly what you will be expected to pay in addition to the car's price:
Your local sales tax
The difference between the Indiana sales tax and your home state's sales tax, if there is one.
Any fees charged at your DMV to register a vehicle
Buying a Car in Another State: Registration
Registering a car in your home state probably isn't very different than registering one in South Bend or Osceola. Most states have similar registration processes when you're buying a car in another state. Here's what to expect:
Find your local DMV at DMV Near Me.
When you buy your car ask for a bill of sale with the purchase price you paid listed clearly. Bring it along with your photo ID, proof of residency, and proof of insurance to the DMV.
Tell the DMV clerk that you bought your car in a different state with the intent of titling and registering it at your address.
Most likely the clerk will return your bill of sale and keep the title from the state where the dealership is located. You will be asked to pay the difference in sales tax between the two states if there is one.
Your new title will be mailed to you.
Mishawaka Visitors Guide
When you're buying a car in another state, take the time to explore the state! We hope you'll take the time to enjoy one of our favorite local restaurants, and maybe have some family fun. The Jordan Toyota team loves introducing our favorite Mishawaka-area places to visitors who are buying a car in another state.
Get Toyota Auto Financing at Jordan Toyota
Not only can you buy a car in another state, but you can also get Toyota Auto Financing in another state. Contact our finance department with any questions you have about the difference in state sales taxes or Toyota Auto Financing.
More from Jordan Toyota
There's no limit to what you can do with a Toyota, and this fact was on full view at the 2020 Chicago Auto Show. New trim levels and new available packages loomed large at this year's event, but if you've been paying attention to the Toyota brand's premium and off-road focused lineups, then you…

When shoppers visit Jordan Toyota near Niles to explore the new Toyota Tacoma, they often ask, "How much can a Toyota Tacoma tow?" After seeing many in-action photos of the 2020 Toyota Tacoma, we're not surprised. Visit Jordan Toyota, and we will go over everything that you can expect with your new vehicle, as well as the…

Nothing has the towing power of a full-size pickup truck quite like the new Tundra. And the 2020 Toyota Tundra means business. What is the towing capacity of a Toyota Tundra? Its maximum towing capacity is a whopping 10,200 pounds when properly equipped. Just think of how much work gear you can tow to Granger,…