3 Great Places to Eat Around Mishawaka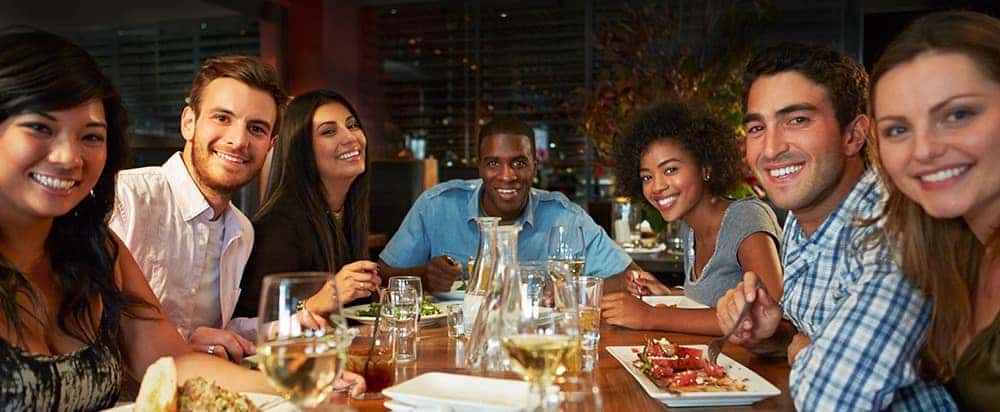 If you're looking for a restaurant for a nice meal out, somewhere to eat after a day out with the family, or place to catch up with friends or family, you're in luck. Mishawaka has a variety of restaurants around town that cater to all different types of food cravings. The team at Jordan Toyota came up with this list of great places to eat around Mishawaka.
Blue Lantern
The Blue Lantern is a casual Mishawaka eatery that was established in 1972. Inside, you'll enjoy a family-friendly atmosphere, and just about 10 minutes from both the Notre Dame and Saint Mary's campuses. Enjoy a drink in the  Blue Lantern Lounge, or host a party in the private Blue Neon Room, and dine on favorite menu items like crab cakes, drunken chicken, chicken fried steak, and more.
Corndance Tavern
Corndance Mishawaka serves up farm-fresh American fare. Chef and owner George Pesek sources the ingredients found on the Corndance menu from local fields, orchards, and ranches to create a delicious, memorable dining experience. Try menu items like Buffalo sprouts, bison meatloaf, princess city fried chicken, or a 16-ounce ribeye paired with a bourbon cocktail, or American-made wine or beer.
Jesús Latin Grill & Tequila Bar
As the name suggests, this place is a great spot if you're in the mood for Latin food, which infuses dishes with Caribbean and South American flavor, culture and spices. Jesús Latin Grill is inspired by the foods of Puerto Rico, Cuba, Peru, Venezuela, and more. Sample menu items like a ceviche flight with tuna, salmon, and mixto, yuca fries, Peruvian chicken, kan kan pork chop, and more.
More from Jordan Toyota
Still searching for a restaurant that will satisfy your cravings? Check out the best pizza in South Bend.